Makeup Manufacturing in House
Over 30 years of industry experience, our factory makes investment in automatic line and a series of manufacturing systems so that every cosmetics products can be produced efficiently at low costs and bring your premium while cost-friendly products.
Where Premium Makeup Products Comes from
Certified Workshop with Cleaning System
To provide a smooth production process from ingredient storage to finished products, we never stop upgrading our workshop environment. For that, our production workshop is built with 100,000 grade GMP cosmetic standard, controlling humidity and temperature strictly.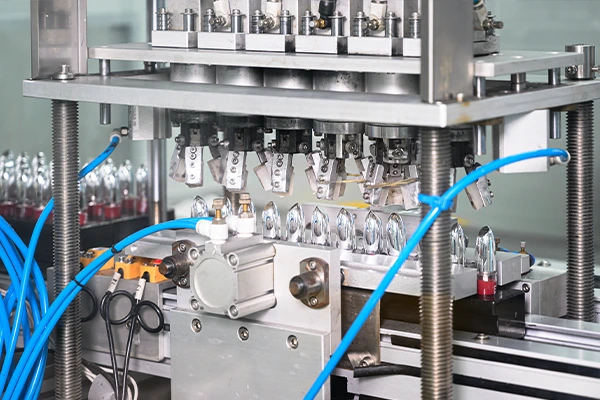 Automatic Equipments for Superior Performance
Fulfilling your needs with a robust manufacturing capacity, Siloran makes an investment in cutting-edge equipments and automatic production lines around the world, including automatic filling machines, automatic packaging machines, and so on.
For example, with our advanced airflow-crushing machine, the particle size of makeup products is finer, which works better on the face.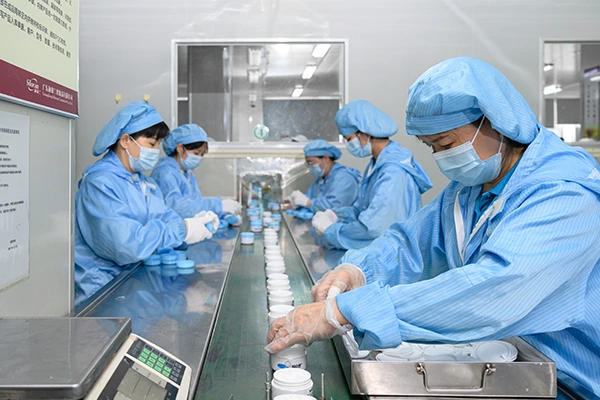 Skillful Staff Work Safely, Healthy and Efficiently
With protective suit and gloves in clean room, skillful staff with years of experiences operating and monitoring the machine to provide efficient production process.
A healthy, safe and efficient working environment is always our dedication for our staff, including anti-static epoxy resin floor and double-layer isolation wall with heat and sound insulation.
Manufacturing through Meticulous Procedures
To bring your products on time, the production process with cutting-edge machines is speedy and efficient with full automation.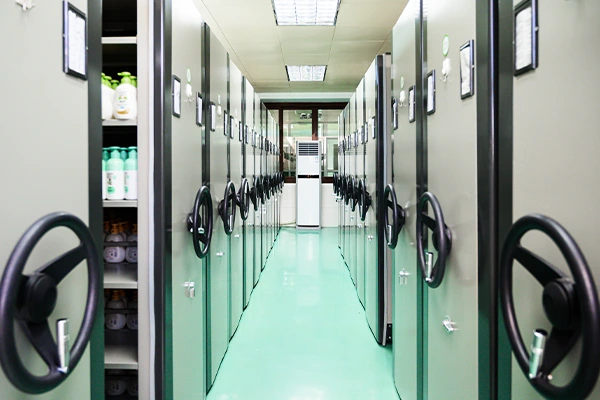 Ingredient Preparation
The ingredients are calculated precisely and allocated based on formulas and quantities.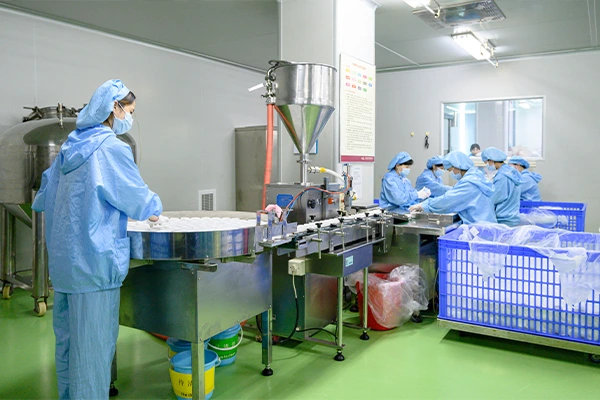 Package Sterlization
All the packages are sterilized in the clean room to remain pollution-free for containing the formula.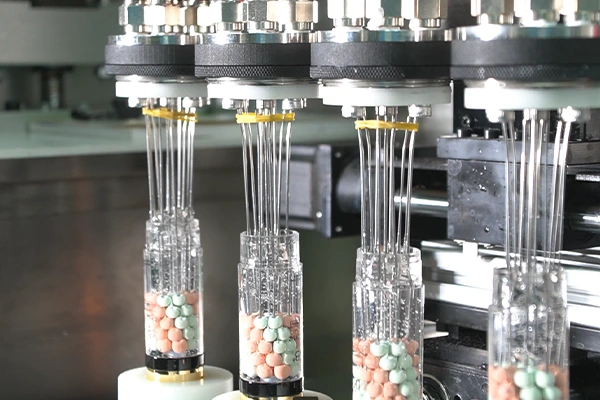 Formula Filling
After mixing ingredients, the formula is completed and filled in the container automatically.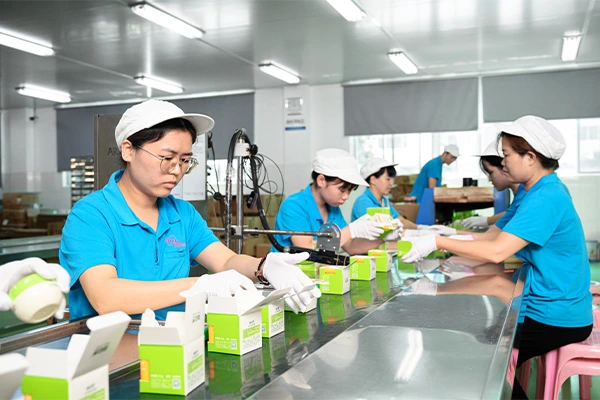 Packing in Boxes
With package machines and experienced staff, the cosmetics products are packed efficiently.