Starting a private-label cosmetics business is a major undertaking. In fact, one of the hardest parts about starting your own cosmetics business is finding the right manufacturer. That's why this guide was created to help you find a trustworthy makeup manufacturer (like a liquid lipstick manufacturer, foundation manufacturer, eyeshadow manufacturer and etc) that can produce quality products that you can sell to your customers. This guide will walk you through the process of finding a manufacturer and give you some tips on how to choose one that meets your needs.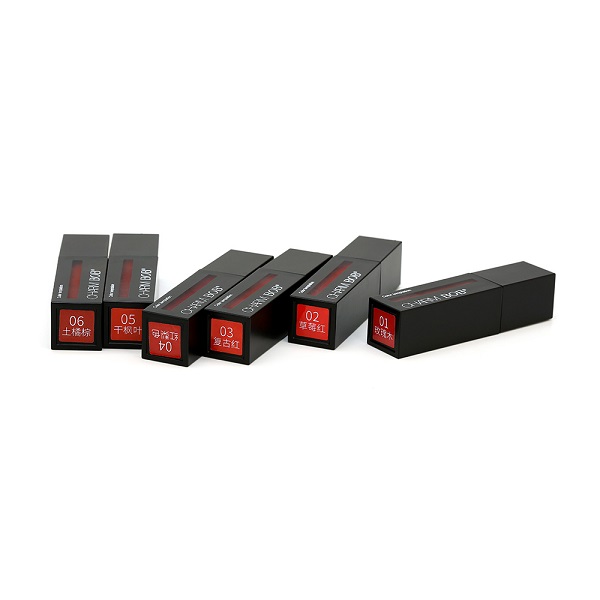 Know Your Niche
If you're considering starting your own cosmetic line, you may have heard about niche marketing. But what exactly is a niche?
Niche marketing means targeting a specific group of people with a product or service that is tailored to their needs. The beauty industry has many niches — age groups, skin tones, hair types and styles — but there are also niches within niches. For example, if you have dark skin tone and want to sell a product for dark skin, you might want to consider targeting ethnic groups who want products designed specifically for them.
The key is finding what makes your customer unique and different from other customers or potential customers. This can be challenging because it requires getting to know your customers better than they know themselves. Talk with them about their concerns and desires and don't assume anything! Once you understand who these people are and what they want, you'll be able to create products that will resonate with them on an emotional level rather than just fill an unmet need.
Do Some Research
Before you start your own cosmetics line, there are some things you should know about the process.
Do some research before you start your own cosmetics line. Make sure that there's a demand for what you're going to sell and that it is something people want to buy. And then look for a specialized cosmetics manufacturer like a liquid lipstick manufacturer, foundation manufacturer, eyeshadow manufacturer and etc.
You should also find out if there are any regulations in place that would prevent you from selling your cosmetic products.
Find out what types of ingredients are safe for human use and which ones aren't because not all ingredients are suitable for human consumption or use on the skin, especially when they come into contact with other chemicals that could cause an allergic reaction or irritation on certain areas of the body such as the eyes or mouth.
Elements to Consider When Choosing a Private Label Cosmetic Manufacturer?
Choosing a private-label cosmetic manufacturer is not easy. There are many things to consider, including:
Certificates
– Does the Manufacturer Have Certification From a Credible Third Party?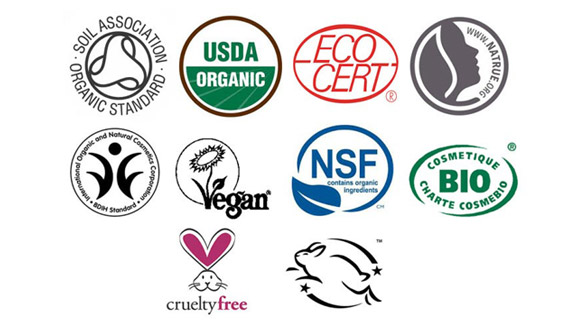 Source: Makescents
Certificates are important to consider when choosing a private-label cosmetic manufacturer.
Certification from a credible third-party helps ensure the quality of your products. Many manufacturers will have certificates from their own internal quality assurance department, but those are not always accurate.
In order to get an accurate idea of how good their product is, you need to see if they have certification from an independent organization. If the manufacturer does not have certification from an independent organization, it is not possible for you to know whether or not your product will meet your requirements.
There are many different certification bodies around the world that can give you an idea of whether or not a manufacturer is producing high-quality products. Some of these include:
ISO 9001 certification & ISO 13485 certification & GMP certification & Halal certification And etc.
Experience & Cases
– Does the Manufacturer Have Experience Working With Other Brands, and if so, What Are Their Results?
If you're going to be selling your products online, you need to make sure that your private-label cosmetics manufacturer is a reliable and trustworthy company. There are many things that you can do to determine whether or not they're the right partner for your business.
Experience & Cases – Does the manufacturer have experience working with other brands, and if so, what are their results? You should also look at their case studies to see how they've handled projects like yours before. It's hard to tell how well a manufacturer will perform based on their website alone, so you'll need to request information about past projects and reviews from previous clients. You can also ask them for references from other brands that are similar in size or type to yours.
If you want to make sure that the manufacturer can deliver high-quality products on time, look at their past experience to see if they have worked with other companies before. You can also ask questions about the makeup manufacturing process or get a list of references from past clients.
A manufacturer might not be able to provide you with many references, but they should be able to show you some of their work. This type of evidence is called a case study and will help you see how well they perform in different situations.
Formula Flexibility
– Can They Customize Formulas According to Your Needs?
The most important aspect of any private-label cosmetics manufacturer is the ability to customize formulas. This is why it is important to find a company that has high-quality production capabilities and the ability to develop a customized formula.
Can they customize formulas according to your needs? If a manufacturer can't create a unique formula for you, then they're not worth your time or money. You want a company that will take their time and carefully create your product line, as well as offer you options for different types of products and packaging.
You'll want to find a company that can provide you with customization options like custom colors and fragrances. This means they have the resources and experience needed to provide these services on behalf of their clients.
It's important to find a manufacturer with extensive product development capabilities so they can design custom products for you.
MOQ (Minimum Order Quantity)
– How Much Product Do You Need to Purchase at Once in Order for Them to Set up Your Order Correctly?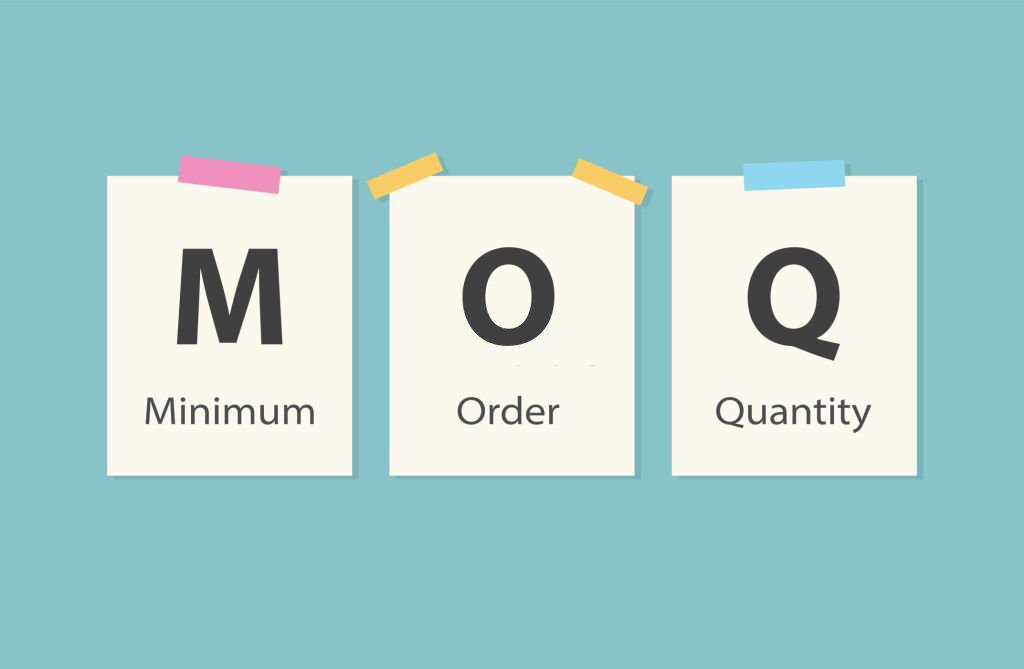 Source: By Amelia Sebastian
This is a very important factor to look out for. It can often be the case that some suppliers will not want to work with you if your order is too small. This can be due to several reasons, but often it's because they don't want to spend time creating the artwork and packaging for just one or two orders.
Another reason could be that they don't want to spend money on printing until they know there will be enough people ordering their products. This is understandable, as it costs a lot of money and time to print stickers or boxes etc.
You should always try and negotiate MOQ down if possible, but make sure it doesn't go too low as this may mean that quality becomes an issue and also that there might not be enough stock available for you in the future.
Price
– How Much Will Each Unit Cost Once It's Made?
When you're trying to figure out the price of a private-label cosmetics manufacturer, the first thing to consider is how much it costs to make the product. If you are not familiar with the process and don't know what goes into making each product, this can be tricky to figure out.
There are many factors that affect the final cost of your product. There are some products that are simply more expensive because they require more ingredients or more labor to make. There are also some products that require more equipment or tools in order to produce them.
You should always ask your private-label cosmetics manufacturer how much they charge per unit before you sign any contracts or pay any money upfront. Make sure that every item has been factored into their pricing so there aren't any hidden fees or charges when it comes to buying your product from them. When the product is ready for shipping out of their facility, will this price include shipping costs and packaging solutions such as bottles or jars if needed? Does it include sample services if needed?
Production and Delivery Time
When it comes to private-label cosmetics, there are many things that you need to consider before you make a decision. One of the most important is the production and delivery time.
You will want to make sure that the manufacturer has enough capacity to produce your order in a timely fashion. Some companies can take up to six months or longer to deliver orders, while others can deliver within weeks.
If you are planning on launching a new product line and want to be able to sell it quickly, then you should look for an online cosmetics manufacturer that offers fast turnaround times.
Packaging Solution
One of the most crucial elements of your private-label cosmetics business is how you package and present your product. There are so many makeup package design options available and a lot to consider when it comes to packaging.
For example, you want the packaging to be attractive, yet functional. You also want to keep in mind that if your products are going to be sold in a retail environment, you will need to have an eye-catching design that catches the attention of potential customers.
You also need to consider how much room you have within the package for branding your brand or logo. In addition, you need to think about whether or not there will be any instructions included with the package for use by customers who purchase your product.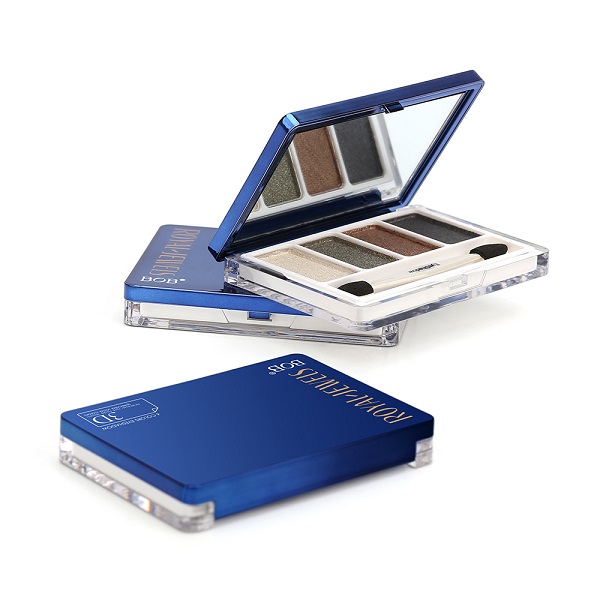 Sample Services
If you are looking to launch a new product line, it is highly recommended that you start with samples. Samples are a great way to test the waters before making large investments in a product line.
A sample is a small amount of an item that can be used for testing purposes. This can range from a few ounces of shampoo or body wash to a full product line consisting of multiple types of cosmetics.
There are many benefits to ordering samples before launching your own private-label cosmetics brand. Here are some of the most important:
1. Sampling allows you to test the market and see if consumers will buy your products.
2. Sampling gives you better insight into what works and what doesn't work about your products so that when you do decide to sell them, they have already been tested and proven successful in the marketplace by consumers who purchased them through other retailers (even if those retailers weren't yours). This gives you more credibility because customers know that other people have bought and loved these same items from other stores as well as yours!
3. By sampling first, you can see how much profit there is in each item before committing too much money to it!
Conclusion
Private-label cosmetics from china are a growing industry. It's likely that if you are reading this article, you too are interested in starting a private-label cosmetics business of your own. Your goal is to find a supplier (like a liquid lipstick manufacturer, foundation manufacturer, eyeshadow manufacturer and etc). who will help make it possible for you to turn your dream into reality, and to do so in an efficient manner—that's a tall order, but not an impossible one. In fact, with the right preparation in place, vetting suppliers beforehand, and detailing your needs going forward, you'll be closer than ever to achieving this goal.