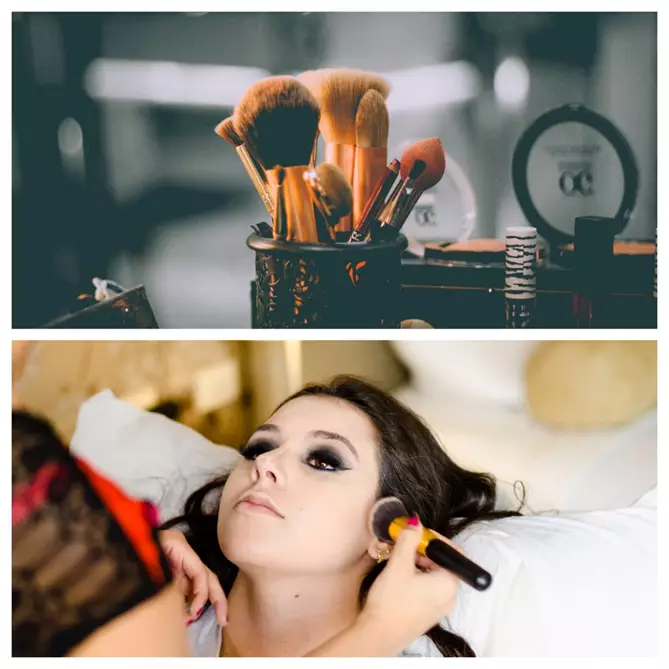 Looking glamorous is everyone's priority in today's world, especially when one needs to impress an audience at an event, look good for a job interview, or perhaps stir up a date etc. For this and many other reasons, one of the most remunerative business aspects one could ever possibly consider is starting up their own makeup line.
Before You Dive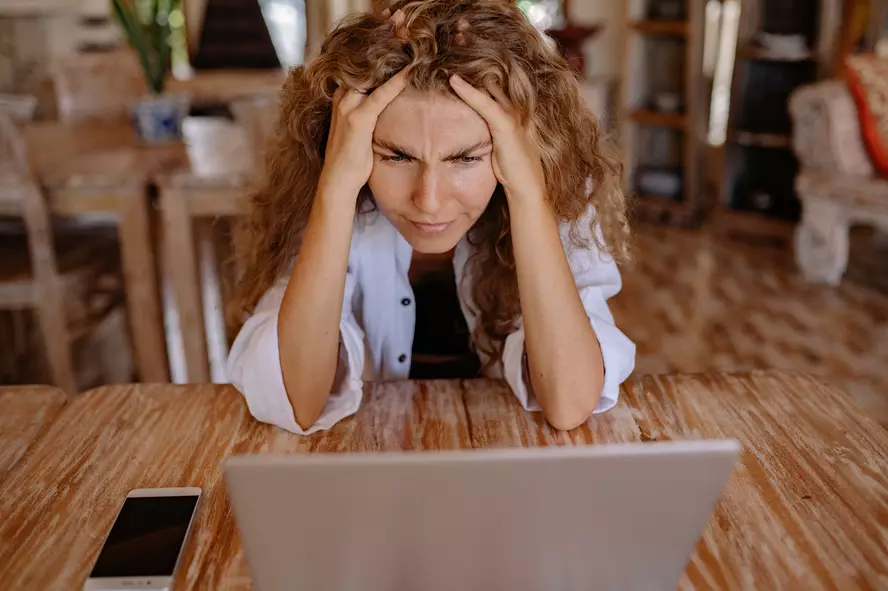 Cosmetics is arguably one of the most profitable industries the world has seen in recent years. The most promising thing is that the industry is growing day by day and dozens of major competitive cosmetic brands have evolved over the years.
Having realized the impact of today's beauty industry, you probably don't want to waste a second but start your own makeup line right away. But the truth is, you need to be well-calculated before you jump into this lucrative venture and this brings us to the next thing on the table; what time is right for a makeup business?
Good Time To Start
Now the big question hits you. What is the best time to commence your makeup business?
Well, the best way to excel at anything is to carefully consider and comprehend your current ability and how far it can take you. You need time, capital (money), and determined or a disciplined mindset. On top of these, you should be physically and mentally prepared to not give up just in case things don't go as per your plans in the first few days, weeks, or even months. You need to be sure of the products you really want to focus on for your makeup line.
This will give you a clear insight into which audience to target and how to become their number one service provider. Once you cautiously and carefully take into consideration the above key factors, you will then be on the right path to starting your makeup business.
Choose Your Niche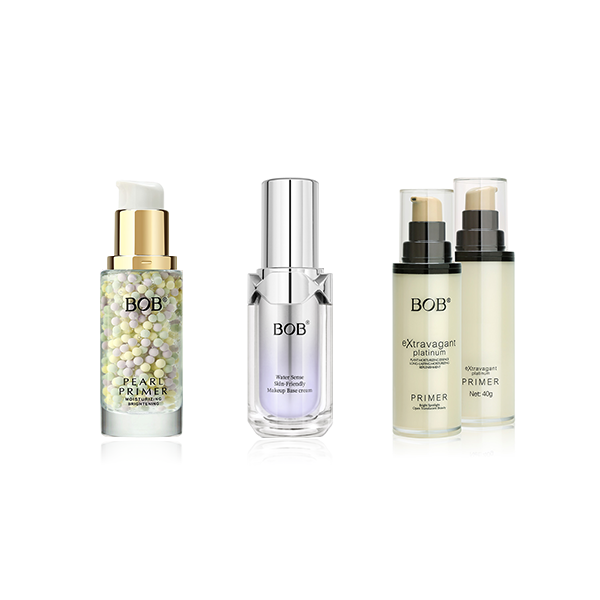 Before anything else, let's try to digest or decipher what a niche really is in the world of business. Simply put, a niche can be defined as a particularized portion or fragment of the market for a given product or service. The most secure way of ensuring that your makeup business flourishes, is to realize your target audience and serve them with the best products.
It is better not to overlook the trendy lifestyle. In other words, ask yourself the type of niche that is highly in demand. Would you rather target an audience that is quite overwhelmed with multi-functional makeup or would prefer to trade with an audience that wants products from a luxury cosmetic brand? Better still, you can go for individuals with an unbeatable interest in one specific product. If this happens to be your case, then you could target markets like lipsticks for lip color, eyeshadow palettes, etc. And the last option you may consider is traditional makeup where you will focus on drugstore brands.
Getting Started
Getting started with any business, in general, involves taking a bit of a risk. Bear in mind that, if you don't start up something you don't get anything in return. It is totally impossible for an unemployed person to receive a salary at the end of a month. In the same vein, if you don't venture into any business, you gain nothing. Now the question is, how do you get started with your makeup line? Your makeup business can be either wholesale or retail. As a starter you probably do not have enough capital to start a wholesale makeup right away, the only option is to practice retail makeup business where you take products from your suppliers or manufacturers and directly sell them to your end users. In this section, we will consider three major or key factors to consider to help you commence your makeup line.
Competitors Research
In the business world competition is inevitable. In order words, there is no business that doesn't have competitors. Tracking your competitors and understanding what they do to keep their businesses on top will definitely help your business. Even before you get your business running, you should be able to know the lighter and mightier brands that are already in the industry and what keeps them thriving. This can be achieved through competitor analysis or research. If you would carefully research your competitors it will clearly give you an insight into the unique strategies behind their success and this will definitely give you an edge.
Once again it is very important to understand who your competitors are before you start. Asking yourself a few questions will help you know your real market competitors and how you can outperform them.
The unique type of service they offer.
The audience they target. Is it the same as yours?
Their geographical location. Are they really close or far from you?
What makes their customers keep buying from them?
How do they market their products? (do they have online marketing platforms?)
How is their product or service pricing?
What are their advantages and setbacks?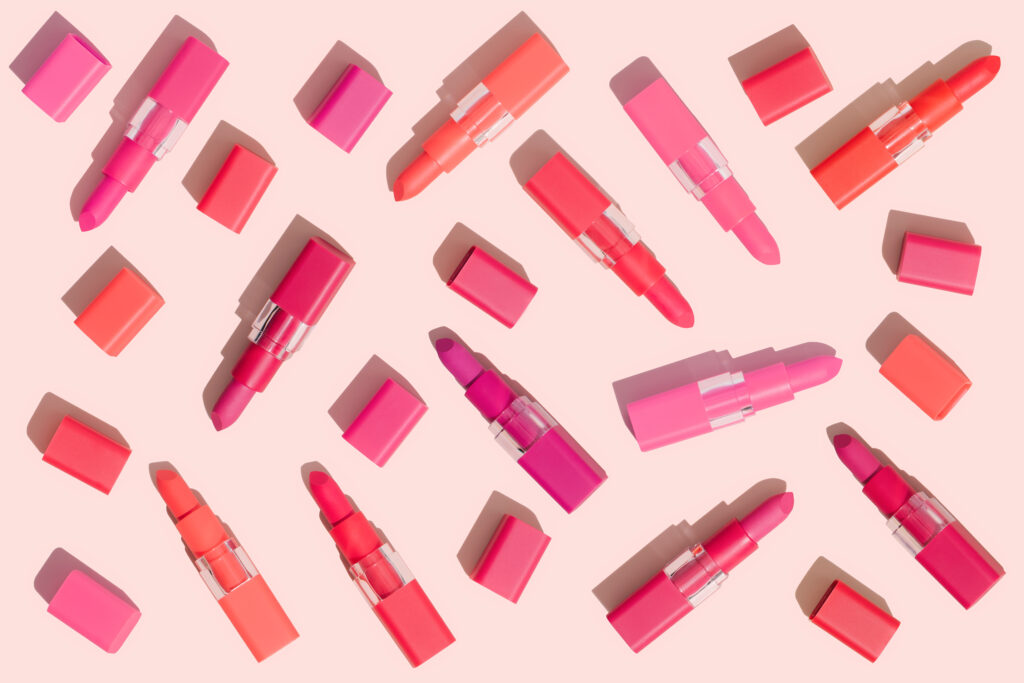 After tactical competitor research, you will come to the realization that some of your competitors provide exactly the same products and services you intend to offer. They will basically focus on the same market, and audience and even possess the same profit goal. They will be your direct competitors. However, there may be another firm that offers similar services just as you but with a completely different goal. Now that you have an idea about how to monitor your competitors let's take a look at why it is so important to do so. Knowing your business competitors,
It becomes much easier to realize your competitive advantages.
You can forge a better strategy since you will understand the business strategy of your competitors and where they fall short.
It allows you to point out the weakness of your competitors and helps to strategize your business to win their customers by turning their weaknesses into your strength.
Online or Brick-and-Mortar
Here the two most dominant aspects are mainly considered. These are the online business and the brick-and-mortar business. Choosing one of the two should be highly influenced by your market goal and audience combined. Would you prefer to target the audience in your neighborhood or nearby suburbs or would you rather target the audience irrespective of their distance?
You can set up an e-commerce platform or an online shop where the operating cost is relatively low and gives more flexibility to your customers. The online business will also provide a fast buying process since customers will only have to order products through your platform without scheduling any shopping trips. Some of the well-known platforms where you can own an online shop include Shopify, 3DCart, Volusion, Prestashop, etc.
However, you may also consider setting up a brick-and-mortar shop since many consumers still prefer to shop in physical stores. Brick-and-mortar refers to a regular business with a tangible store that allows customers to make purchases in person. Your brick-and-mortar store will give consumers the chance to communicate face-to-face with you or your employees and by so doing, they can get a clear understanding of the products they want to buy. They will also have a clear look at the products and make their choice.
In summary, it is really important to know your target audience and your business goal before you actually decide on your type of shop.
Your Paperworks
Every single company operating as a brick-and-mortar storefront or an online platform should apply for a business license. This is a basic requirement for any business. Not only does licensing your business make it legit but also makes it possible for the government at the lower and higher levels to keep track of your business and tax revenue.
Whether you want to set up a brick-and-mortar or an online platform makeup line, there are some paper works you can't ignore. Your paperwork may encompass licensing and permit paperwork, business insurance, a business plan which will help keep you working towards your ultimate business goal and perhaps your business name registration paperwork. It is often better to get done with some of your makeup line paperwork before you start running—for example, your license and the permit paperwork. However, you may also complete other paperwork after launching your makeup line. Keep in mind that running a business without legit licensing may attract fines.
Find Reliable Manufacturers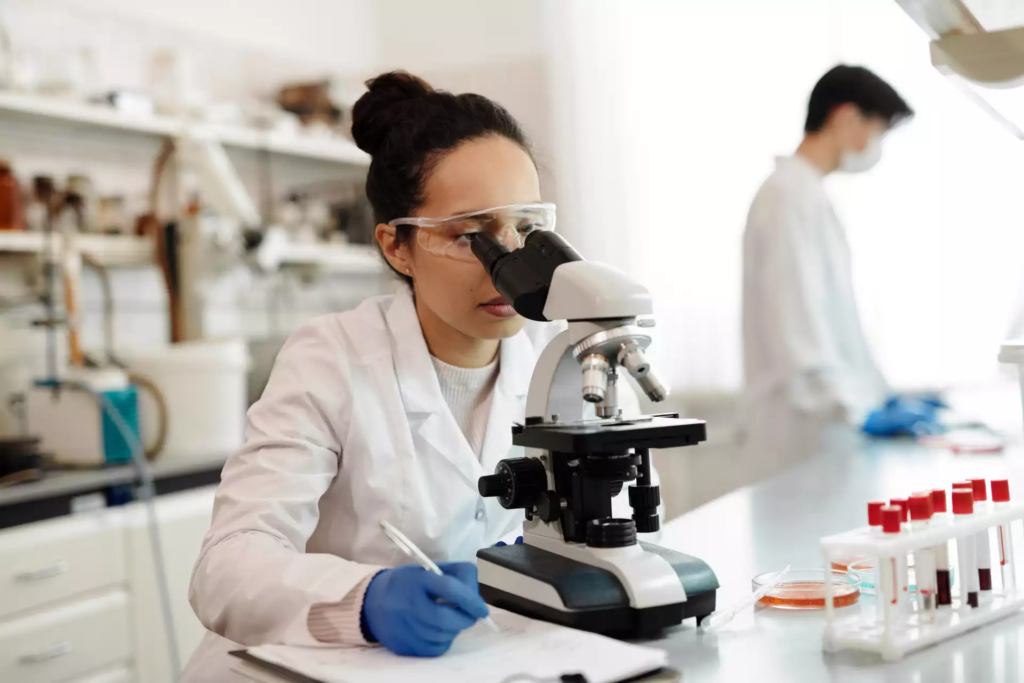 Finding the right or reliable product manufacturer could be a little tough and frustrating, especially for business newbies. But the good thing is, it is absolutely possible to find a certified and reliable manufacturer. You should be more analytical and an information seeker.
Don't be afraid or reluctant to find out who the manufacturers of your business competitors are. Chances are they are reliable and based on the information you will gather, you may find yourself a similar manufacturer.
During your analytics and information-seeking period, focus on finding manufacturers that are professional or qualified chemists. Most often, companies share their certification on their websites where you can review them. They do so because they want to win the trust of their potential customers. You can also check the customer reviews or comments if any (for manufacturers with an active website).
This may serve as a good way to test the products to see how good they are. Imagine you order products in bulk from one company and later realize your consumers are giving bad reviews each and every day. It will ruin your financial plan.
Packaging
Consumers of any product type tend to fall in love with the product they buy if its packaging is catchy and of good quality.
One of the ways you can impress your consumers is to cover or wrap your makeup products in a well-designed package. The design shouldn't be too fancy or too colorful but should be pretty catchy to look at.
Good packaging makes your product attractive and also acts as a great tool for marketing. Your packaging should be good enough to protect your products from external factors such as air, moisture, sunlight, etc.
A good way to utilize your packaging is to provide a means of sharing information with your customers through the packaging. You can display your website's domain name on your packaging which will help connect you and your consumers. For example, if a consumer accesses the domain name of your site, they should be directed to a page where they can read more about the products and how to effectively use them. It is really important to invest in your packaging.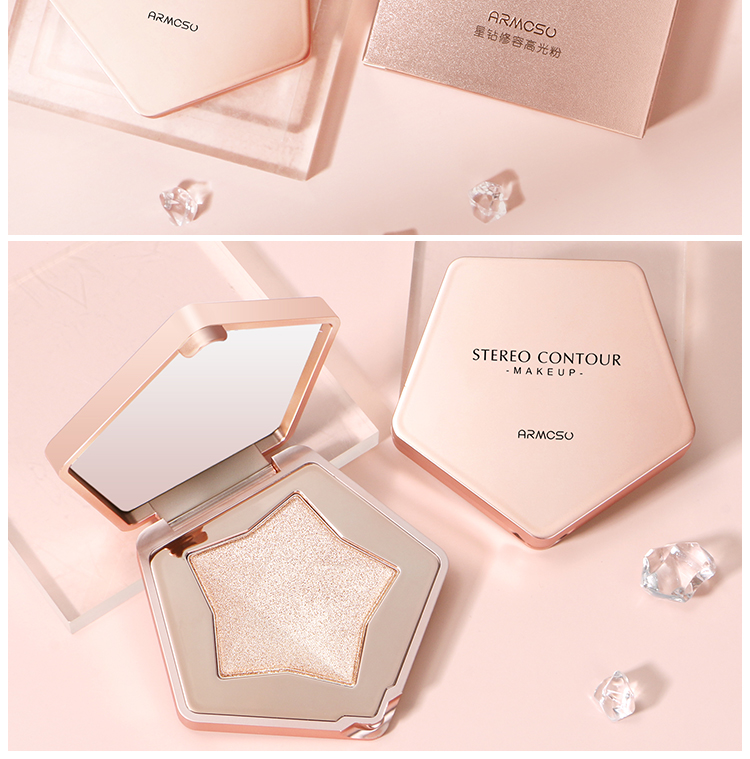 Branding
There are dozens of makeup businesses and you don't want your makeup line to share anything in common with these already existing companies. This is where your branding becomes super important for your business. Your product should be recognized with its own unique identity.
Your product name, logo, packaging, and product design must be one of a kind. This will make your products stand out and will be easily recognized. Take your brand far by designing a catchy logo that will represent your brand. Hire a good graphic designer to design your brand logo. This logo can appear on the label of your packaging and social media handles. A well-designed logo catches the attention of consumers or people who by chance come into contact with your products. It is important to understand that, your product branding provides a good way to help consumers identify and distinguish your products from others.
Marketing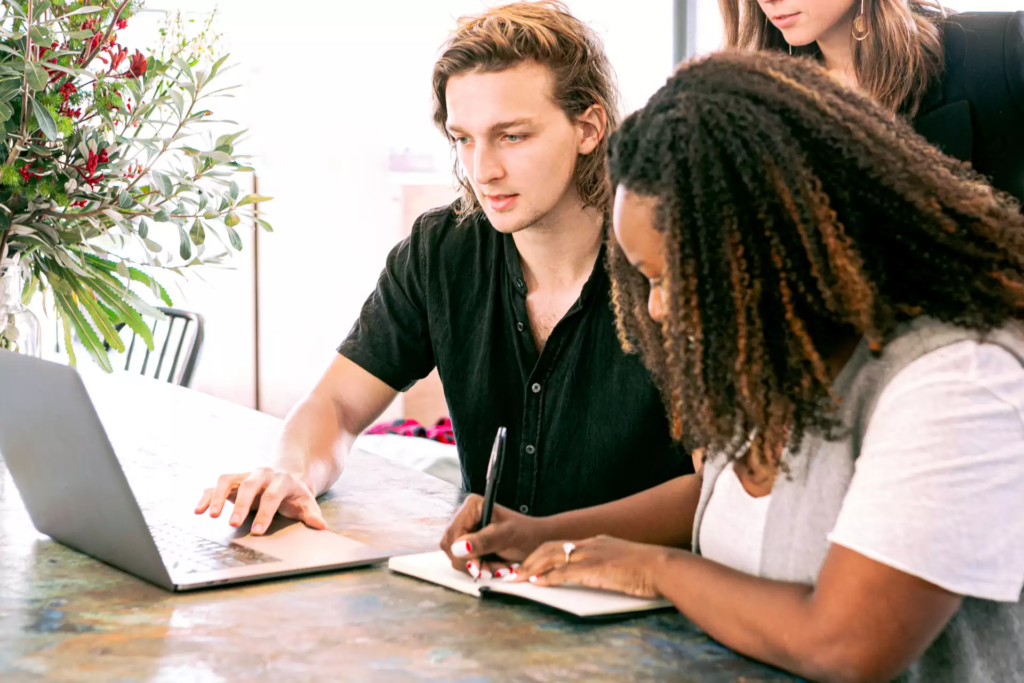 Understanding the market trends will be a great way to get your products sold and have your market booming.
One of the ways to excel in your product marketing is to own a website that will serve as a platform where buyers can review and rate your products. If your products are getting higher review rates, it will convince others to at least give your products a try. Social media platforms have become really powerful in recent years and will serve as a great way to market your products. There are many beauty influencers on platforms like Instagram, and Tiktok. which you can reach out to and communicate with to promote your brand or products.
You can also establish your company's social media handles and carry out self-promotional advertisements. With time you can venture into creating Facebook or Google ads for your products. You might need an SEO expert to create your ads This is how Facebook or Google ads work. Once your ads are created they will pop up on the screen of Facebook users who frequently checkup makeup products. Facebook has the algorithm that implements this functionality and you don't need to understand it. After all, you are only interested in making sales and nothing more.
How To Stand Out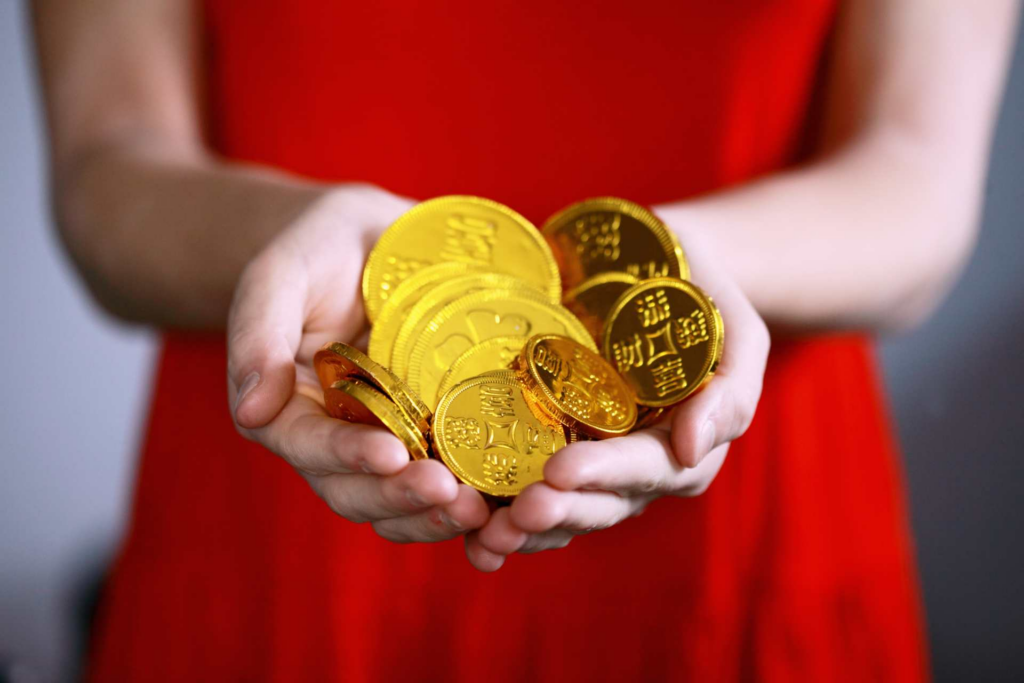 There is competition in every business. The top competitors of every industry are those who go beyond the ordinary by working extra harder from satisfying their consumers to designing a catchy logo or responsive modern website for their business. It will be a good initiative to study your competitor's strategy, understand their weaknesses and turn them into your advantage.
Another way to make your business outperform your competitors is to be able to figure out the challenges of your own customers and provide effective solutions.
More Tips
If you want to have full control of your products' constituents as well as decide what label and packaging your products should have, you would better go with a private makeup manufacturer.
On the other hand, with white label makeup manufacturing, you have knowledge about the constituents of your products but can't change them. You can only determine the label and packaging aspects.
To have a prosperous business, you should be more open-minded and have good planning skills. It is better you take your time and carefully plan out all the important steps you require to achieve success in your makeup line. Starting a business needs deep analytical thinking and great organizational skills. Always keep your competitors in mind and don't hesitate to adopt their successful tactics and improve upon them. Serve your customers the best way as it is very important to winning their loyalty and retaining their business.
Conclusion
The cosmetic industry is expanding yearly and has become one of the most lucrative industries in our world today. Always be prepared to face ups and downs with your makeup line. Starting a business is risk-taking. We can't guarantee a hundred percent success of your makeup line. Chances are you will not regret it.