Most women love and pursue lipstick's vibrant shades and hues. They care about the brands, texture, and packaging of the lipsticks. But have anyone in the pursuit of beauty ever noticed ingredients used in lipsticks and by lipstick manufacturers? There are some hash chemicals and synthetic dyes in lipsticks that you must pay much attention to and avoid.
Before Digging In: Lipstick Trends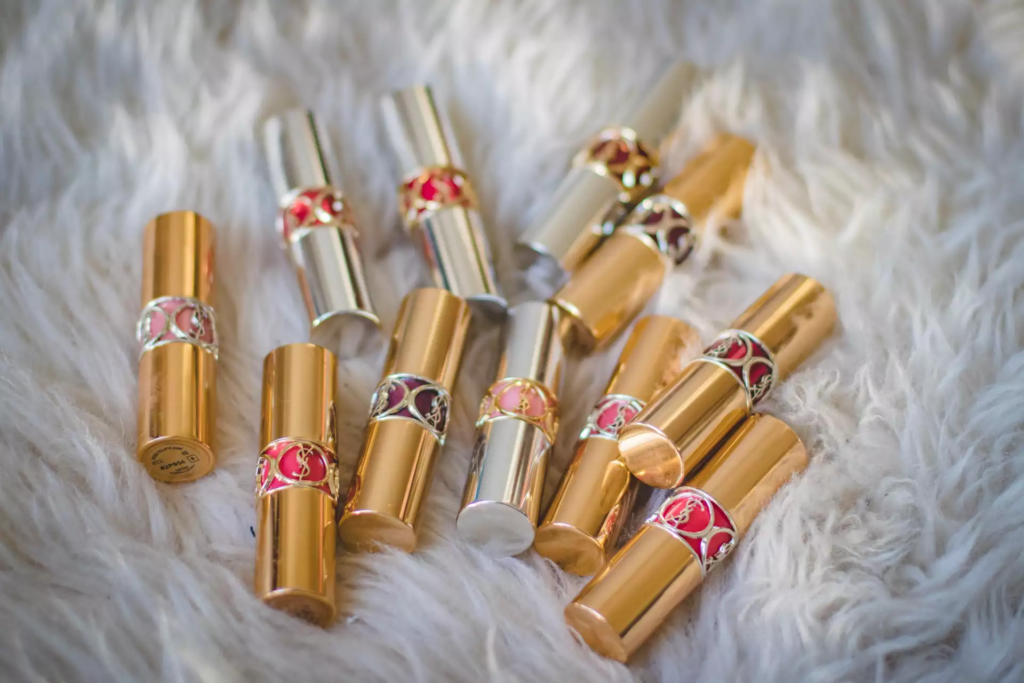 Source: Pexels
The earliest people to wear lipsticks would be ancient Sumerian and Indus Valley men and women (around 5,000 years ago). They crushed gemstones or ochre to decorate their lips. Lipsticks for ancient Egyptians is a symbol of social status instead of gender. Lipstick was made at home before 1884 when the first commercial lipstick appeared. It was made from deer tallow, castor oil, and beeswax. Then lipstick was colored with carmine dye in the 19th century.
Lipstick was considered acceptable by fashionable women at the beginning of the 20th century. At that time, the shades of lipsticks are limited. Dark red lipstick was one of the most popular shades. Elizabeth Arden invented various lipstick hues in the early 1930s and inspired other companies to create more lipstick shades. Lipsticks were once associated with prostitution for a long time. But over time, lipsticks are more commonly accepted and more types and colors of lipsticks are created. Now the ingredients and types of lipsticks are varied.
5 Harmful Ingredients To Avoid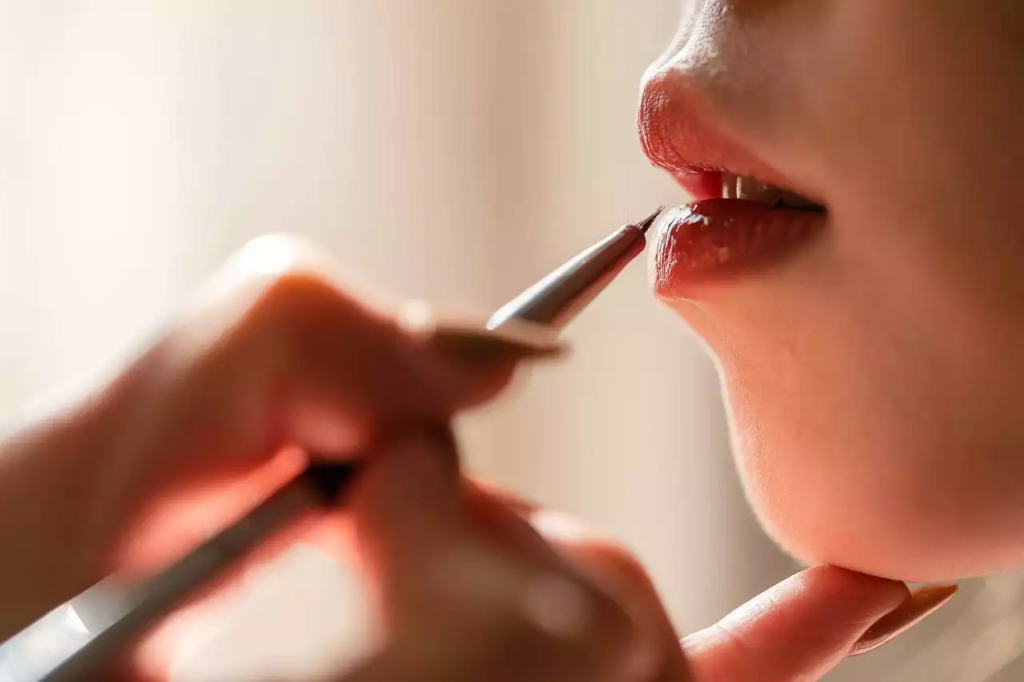 Source: Pixabay
Our lips are sensitive and can easily absorb harmful chemicals in lipsticks as they are thin and lack hair and sweat glands. Therefore, you should be cautious about the chemical used in lipsticks. Here are five main noxious lipsticks ingredients to avoid.
Methylparaben
What is it
Methylparaben is a kind of paraben that is commonly used as an antifungal and a preservative in many cosmetics. The rub for consumers to keep an eye out for it is its alternative names on the ingredient list, including 4-hydroxy methyl ester benzoic acid and methyl 4-hydroxybenzoate.
Why it's used in lipsticks
Methylparaben is used to prevent the growth of mold and other noxious bacteria. It is preferred by most lipstick manufacturers for its longer shelf life. Other natural substances and herbal extracts cannot last longer than a year so they are usually used in skin care products with shorter expiration dates.
Harms
It can be quickly absorbed through the skin and intestinal tract, but the body flushes it out rapidly. It's still possible to change the endocrine system and cause cancer, allergies, or other side effects if its usage exceeds a set level. Methylparaben is labeled as a "moderate hazard" by the Cosmetics Database.
Propylparaben
What is it
Propylparaben is also a type of paraben used as a preservative. It can prevent toxic bacteria growth. It's different from Methylparaben in size and anti-microbial effects. It is often seen in some fruits and vegetables, for example, barley, flaxseed, and grapes.
Why it's used in lipsticks
Propylparaben is used to extend the shelf life of a formulation. It is compatible with most ingredients and is cost-effective. In lipsticks, it prevents the oily part from becoming rancid. The products without it can be more solid because the softer part is prone to be spoiled faster.
Harms
The content of propylparaben is at a low level ranging from 0.01% to 0.3%. Propylparaben will not accumulate in the body so it is classified as safe for use if the usage is limited within a recommended level. However, it is listed as one of the harmful ingredients in lipsticks that customers should avoid. It is may lead to skin and eye irritation and allergy, and even function as a hormone disruptor and carcinogen.
Retinyl Palmitate
What is it
Retinyl palmitate is a synthetic form of vitamin A. It acts as an antioxidant and a synthetic preservative in lipsticks. It is the norm for most beauty products.
Why it's used in lipsticks
It is synthetic, yet it can be used as vitamin A. It can restore collagen and elastin with its tiny molecules penetrating into the deeper layers of the skin. It can also be used to exfoliate because it removes dead skin and reveals healthy skin cells, keeping lips soft and smooth. That's why Retinyl Palmitate is used in lipsticks.
Harms
The skin easily absorbs retinyl palmitate. It is converted to retinol first and then retinoic acid. Retinol compounds break down and generate noxious radicals which are dangerous factors to DNA and trigger to genetic mutations. Studies showed that it is harmful to pregnant women and it may link to skin cancer and reproductive problems. The chemical is also one of the causes of excessive vitamin A intake that causes severe health problems.
Dyes
What is it
Dye is a colored substance because it absorbs some wavelengths of visible light. It is often soluble in water. It binds to the material they color chemically.
Why it's used in lipsticks
Dyes are what give lipsticks glorious colors. The synthetic dyes used in lipsticks are derived from petroleum-based products for commercial purposes. Compared to natural colorants, dyes are cheaper and more consistent. The colors in lipsticks with dyes will last longer than natural colorants. A color labeled "FD&C" is approved for use in drugs and cosmetics. FD&C dyes contribute to a true red or bright poppy pink in lipsticks.
Harms
The dyes might store in the organs and fatty tissues in our body. Some aluminum and petroleum elements used in lipsticks can cause sensitivity, irritation, and even possible nervous system damage. FD&C dyes usually contain coal tar which is known as a carcinogen because of its high levels of lead and arsenic.
Tocopheryl Acetate
What is it
Tocopheryl acetate is a specific type of vitamin E that belongs to organic chemical compounds called tocopherols. Its alternative names are tocopherol acetate and vitamin E acetate. It is commonly seen in skin care products and dietary supplements.
Why it's used in lipsticks
It is used as a natural skin-conditioning agent and an antioxidant. Lipstick manufacturers apply it for its more extended durability and lower cost. It plays a part of the role of natural vitamin E. It helps fight free radical damage and prevent moisture loss.
Harms
It can cause itching, burning, peeling, hives, and blisters on the skin in high doses. It can be toxic in some cases. Evidence showed that it may increase the carcinogenic risk of UV rays.
Ingredients in Lipsticks to Love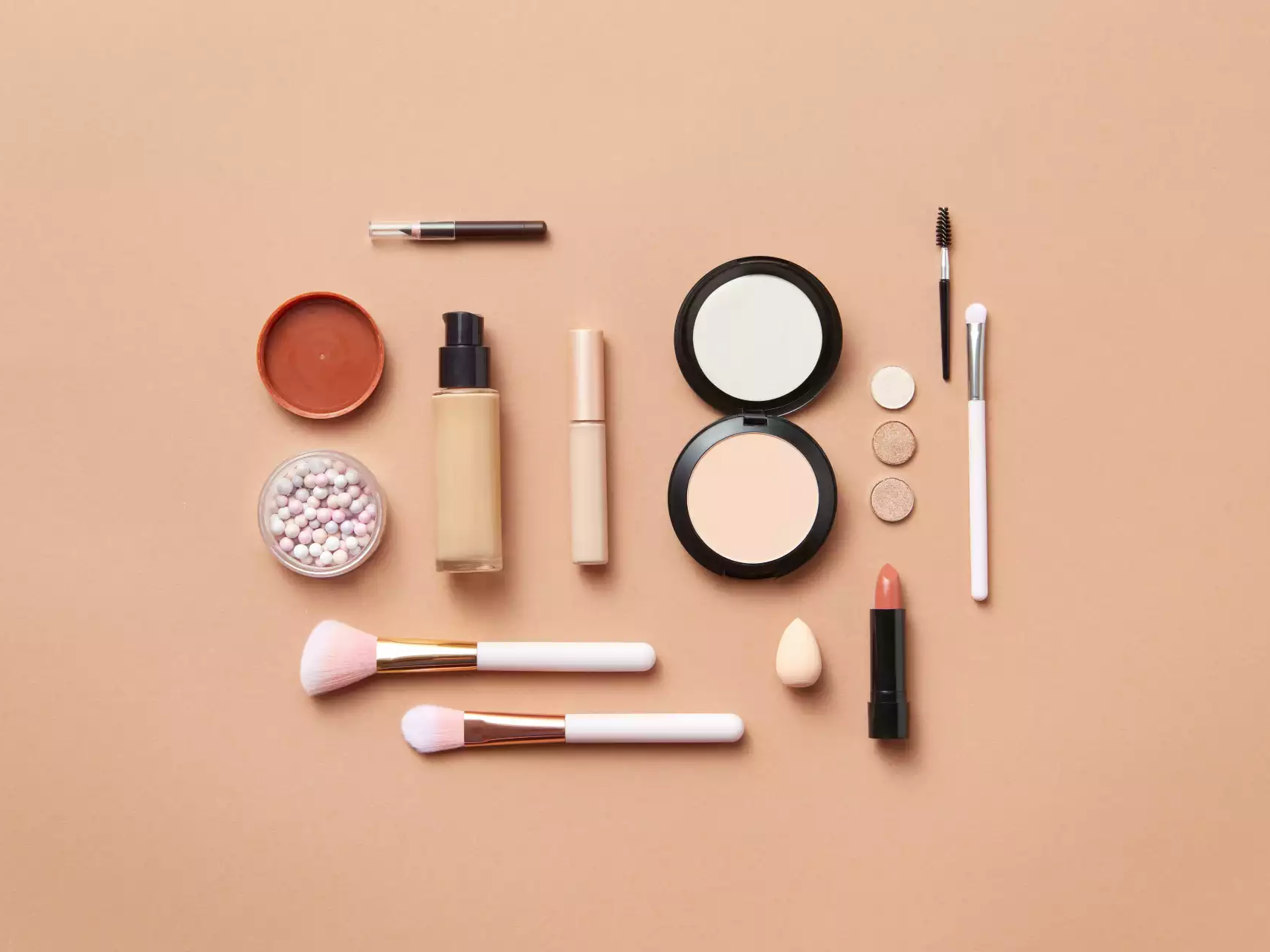 Source: Pexels
You might want to know some healthy and beneficial ingredients in lipsticks that you can choose. Elements such as cinnamon, organic waxes, oils, plant butter, minerals, and fruit and vegetable pigments are good for your health.
Cinnamon helps prevent aging, plumps lips, and reduces fine lines. It can also be taken as an antiseptic product. Organic waxes, oils, and plant butter are advocated in lipsticks, for example, beeswax, carnauba wax, cocoa butter, mango seed butter, avocado butter, and coconut oil few. They protect the skin and maintain moisture, keeping soft and hydrated lips. Lipsticks can be smooth and silky. If lipsticks contain minerals, fruit, and vegetable pigments, they can have natural colors with anti-inflammatory effects and sun protection. Fruit and vegetable pigments are full of nutrients and some of them might have antioxidant substances.
Key Takeaway
The cosmetic industry may think toxic substances are nothing to worry about as the dose is low. However, cumulative injury due to long-term exposure to harmful chemicals will become a significant problem. So the best bet is to figure out the harmful substances yourself.