Rising Popularity of Private Label Beauty Products
In recent years, the popularity of private label beauty products has dramatically increased. The rising customer demand for customised and distinctive beauty products is a major factor in this increase. Private label manufacturers give firms the ability to develop distinctive formulae, hues, and packaging that help them stand out in a competitive market and satisfy particular customer needs. Additionally, private label cosmetics provide a more reasonable option to expensive luxury brands, opening up their appeal to a wider range of consumers.
Top 10 Private Label Makeup Manufacturers

Source: Rozelle
Rozelle
Year of Foundation: 1969
Location: New York, USA
Best Known Makeups:
Eyeshadow Palette, Liquid Lipstick, Setting Spray, Highlighter
Established over 50 years ago, Rozelle Cosmetics prides itself on its vast experience within the private label makeup industry. Renowned for their innovation, Rozelle offers an extensive range of trend-driven and classic beauty products, each designed to meet the distinct needs of cosmetic brands, artists, and retailers. They boast a dedicated team of artisans and scientists committed to creating premium products with a competitive edge. The company also offers custom formulation, packaging options, and low minimum orders, providing greater flexibility for businesses of different sizes.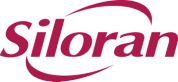 Source: Siloran
Years of experience: 1991
Location: China
Best Known Makeups:
Lipstick, Lip Gloss, Eyeshadow, Foundation, Face Primer, BB Cream
Founded in1991, Siloran Cosmetics has established a distinguished reputation as one of the top private label makeup manufacturers, demonstrating an unwavering commitment to superior quality. Providing a diverse array of FDA certified makeup products , including lipsticks, powders, and foundations, Siloran's professional team works diligently to meet varying client needs, from formulation to eye-catching packaging design. A key advantage lies in their willingness to cater to smaller businesses for custom orders, offering flexibility that encourages business growth. Moreover, they adhere firmly to GMP and ISO standards, assuring clients of their commitment to safety and consistency under all circumstances.

Source: Audreymorriscosmetics
Audreymorriscosmetics
Year of Foundation: 1965
Location: Florida, USA
Best Known Makeups:
Intense Lipsticks, Translucent Powder, Long Stay Liquid Foundation, Mascara
The story of Audrey Morris Cosmetics is deeply rooted in championing the idea of beauty and style. Being in business for over six decades, the company has evolved into one of the industry leaders in providing high-quality, innovative private label cosmetics. Their strengths lie in their continual understanding of the latest market trends, offering highly pigmented, long-lasting products that cater to both high-end and affordable markets. The firm emphasizes transparency and simplicity, providing comprehensive production services from concept to final product.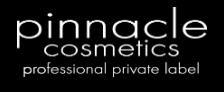 Source: Pinnaclecosmetics
Pinnaclecosmetics
Year of Foundation: 2000
Location: Toronto, Canada
Best Known Makeups:
Matte Lipstick , Foundation, Eye Pencil, Face Primer
Known for its trend-setting, sophisticated products and unwavering commitment to quality, Pinnacle Cosmetics has earned its spot as one of the top private label makeup manufacturers. The company offers a full range of beauty products, with a particular focus on color cosmetics. They provide custom formulas and packaging, allowing customers to create a unique, branded product line. Pinnacle prioritizes customer satisfaction, ensuring high-quality results, competitive pricing, and a swift turnaround time.

Source: Ladyburd
Ladyburd
Year of Foundation: 1962
Location: New York, USA
Best Known Makeups:
Satin Smooth Lipstick, Ultimate Lash Mascara, Matte Blush, BB Cream
Lady Burd Cosmetics, with over 60 years of manufacturing expertise, has emerged as a leading force within the private label cosmetics industry. They are renowned for creating high-end, luxurious beauty products and offer a wide array of services, including product formulation, packaging, and design. What sets Lady Burd apart is their commitment to infusing their products with cutting-edge ingredients and technology. Their dedicated R&D team ensures that clients stay at the forefront of cosmetic innovation, translating into a competitive advantage and solid brand recognition.

Source: Columbiawhitelabel
Columbiawhitelabel
Year of Foundation: 1988
Location: Miami, USA
Best Known Makeups:
Luxe Creme Liner, Pro Artist Liquid Lipstick, Perfect FinishSetting Spray, Illuminating Bronzer
Among the leading manufacturers in the beauty industry, ColumbiaWhiteLabel dominates with its private label makeup. The service extends well beyond the conventional borders offering a comprehensive range of products from skincare to color cosmetics. Their primary focus is to cater to every structural, aesthetic, and quality expectation of their clients. They also offer an unparalleled level of flexibility with customizable product options and packaging. ColumbiaWhiteLabel's core strength is its commitment to quality. They ensure that every product is rigorously tested and meets or exceeds industry standards. They also emphasize eco-friendly practices and use sustainable ingredients and materials.

Source: Radicalcosmetics
Radicalcosmetics
Year of Foundation: 2002
Location: New Jersey, USA
Best Known Makeups:
Radical Complexion Perfection Primer, Luxe Lip Gloss, Mineral Makeup Powder, Waterproof Brow Liner
RadicalCosmetics is a top-rated private label makeup manufacturer known for its innovative formulas and superior product quality. They offer a comprehensive range of cutting-edge, industry-leading cosmetics and skincare products, curated to empower brand owners to realize their creative visions. The firm maintains strict quality control and adheres to the highest safety standards. RadicalCosmetics prides itself on its in-house team of chemists and designers who collaborate with clients to customize products and packaging to their exact specifications. They are also dedicated to sustainable practices, using eco-friendly packaging and organic, cruelty-free ingredients.

Source: Auralinebeauty
Auralinebeauty
Year of Foundation: 2004
Location: California, USA
Best Known Makeups:
Liquid Liner Pens, Dewy Finish Foundation, Vinyl Mascara, Lip Lacquer
With a proven record of exceptionalism, AuralineBeauty is a prestigious name in private label cosmetics manufacturing. Their services mirror their mission to empower every brand by offering high-quality, trend-driven products. AuralineBeauty boasts an extraordinary range of products including lip cosmetics, eye makeup, and skincare essentials. AuralineBeauty's service doesn't end with manufacturing; they closely collaborate with clients on packaging design, and handpick the most captivating visual representation of each brand. Their commitment towards cruelty-free production and vegan-friendly formulas demonstrates their dedication to ethical manufacturing practices.

Source: Jordane
Jordane
Year of Foundation: 1983
Location: Toronto, Canada
Best Known Makeups:
Total Tattoo Coverage, Lip Multitasker, Eyebrow Gel, Velvet Foundation
Cosmetics has distinguished themselves as a premier private label makeup manufacturer. Their innovative approach to creation and commitment to superior materials guarantees products that not only meet but exceed client expectations. Jordane houses an extensive range from foundations to cosmetics brushes, tailored to satisfy diverse needs. With flexible manufacturing services to accommodate large or small ventures, they support brands at every stage. Their meticulous detail to quality assurance ensures every product is perfect down to the last detail. Jordane's dedication to a cruelty-free approach solidifies them as not only a leader in beauty but also in ethical manufacturing.

Source: Blankabrand
Blankabrand
Year of Foundation: 2019
Location: Berlin, Germany
Best Known Makeups:
Long-lasting Lipstick, Matte Liquid Eyeliner, Highlighting Palette, BB Cream.
BlankaBrand has emerged as a top private label makeup manufacturer, taking your brand to the next level with their comprehensive solutions. Their service aims to simplify the manufacturing process by taking care of everything from formulation to packaging. They offer an extensive product line that includes every cosmetic imaginable. BlankaBrand's unprecedented attention to detail and commitment to customer satisfaction are evident in their quality products and tailored services. They maintain rigorous quality control measures to ensure every product they manufacture is safe and meets the highest industry standards. BlankaBrand employs sustainable practices and materials, demonstrating their commitment to environmental responsibility.
Factors to Consider When Choosing a Private Label Makeup Manufacturer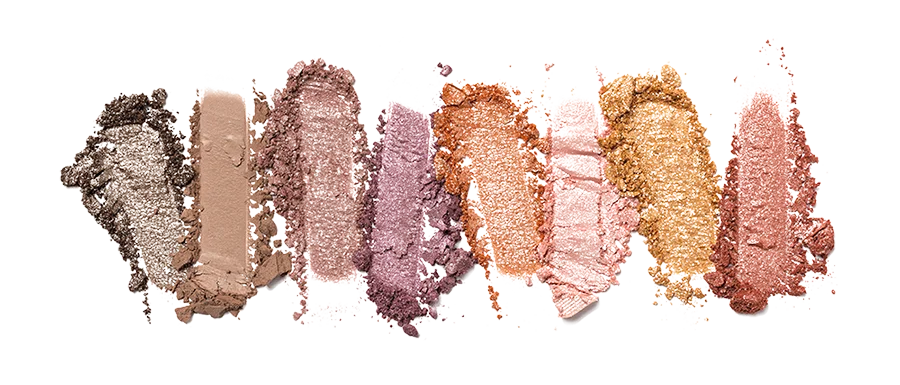 The success of your cosmetic business can be greatly impacted by your choice of the right private-label makeup manufacturer. Consider a number of critical factors to make sure you partner with the best. We will examine the most crucial elements to take into account when choosing the best private label makeup makers in this part.
Quality assurance and certifications:
It is essential to work with a manufacturer who values quality. Look for producers who employ premium products, strong quality control procedures, and industry guidelines. Furthermore, accreditations like Good Manufacturing Practices (GMP), ISO, and FDA clearances can guarantee a manufacturer's dedication to quality.
Range of makeup offerings:
A leading private label makeup company ought to provide a broad selection of cosmetics. Make sure the company offers a wide range of makeup products in its product catalog, from foundations and lipsticks to eyeshadows and mascaras. This range will enable you to successfully meet the needs of your target market.
Customization options and flexibility:
Your brand is distinctive, therefore it's important to work with a manufacturer who shares your values and provides customisation choices. In order to develop items that are consistent with your brand identity, look for a manufacturer that gives you the option to customize formulae, textures, hues, and packaging. You can differentiate yourself in the market by being adaptable and adjusting to your unique needs.
Pricing and minimum order quantity:
For any business, cost factors are crucial. Finding a private label makeup maker with low cost while upholding quality standards is essential. Ask about the minimum order quantity (MOQ) as well, as this might have a big impact on your initial investment and inventory control. Particularly for startups, finding a manufacturer with reasonable MOQs can be helpful.
Packaging and branding capabilities:
Your brand's success is greatly influenced by the packaging you use. A reputable private label makeup manufacturer has to have the know-how to offer distinctive and eye-catching packaging options that complement your brand identity. Be on the lookout for producers who provide a range of packaging choices, such as custom labeling, and who have the ability to create eye-catching packaging designs.
Conclusion
In conclusion, we have reviewed the top 10 private label cosmetics producers who have excelled in offering premium, ground-breaking, and unique beauty goods that satisfy a variety of consumer needs. Each of these manufacturers has shown particular qualities, from delivering a variety of makeup lines for private label, exhibiting a dedication to innovation, placing a premium on quality assurance, to providing flexible and customizable services. You can guarantee the success and profitability of your cosmetics line, as well as consumer happiness and loyalty, by selecting the right private label makeup maker.